ATTENTION ATHLETES! It's getting to be mouthguard season again! Exactly one year ago, we told you Why Your Child Needs a Mouthguard and now we have more to report! Mouth protection is still just as important as shoulder pads and shin guards when it comes to your sports body armor. Mouthguards are a great way to help prevent damaged teeth and nerves and possibly even losing a tooth! But what if you could do even more with your mouthguard and actually track the intensity of each hit on the field?! Well now you can!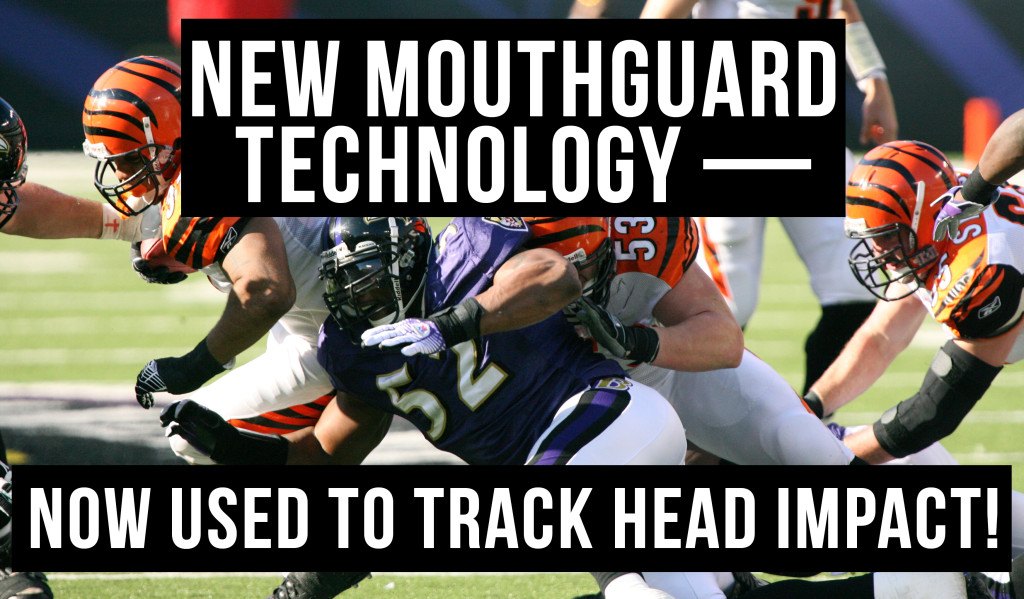 There's a company pushing the envelope in mouthguard technology and helping us understand the real impact in sports — i1 Biometrics Intelligence. They have created the The Vector Mouthguard, featuring proprietary ESP™ Chip Technology. According to their website, this technology allows the chip to gather and disseminate highly-accurate intracranial impact data, providing objective information in real-time!
"Fox 11 news recently covered this head bumpin' story
"It's not meant to be used as a concussion diagnosis tool, as all athletes are different. But it is meant to track repeated, sub-concussive hits an athlete might take, but that might go unseen."
This information, whether a small or big hit, can then be documented data in real time to a coach or doctor. This is very important in keeping you or your child safe in any sport. The article goes on to say, "the hope is to eventually track things like oxygen levels, speed and an athlete's core temperature in real time." This is definitely technology to keep your eye out for and a huge advancement for all athletes!"
Szmanda Dental would be happy to talk to you about mouthguards, the different types, options and discuss the benefits. We can easily make one for you or your child at our office or if you have more specific needs, we can have one made at our lab. Please feel free to ask your dentist or dental hygienists if you have any questions.